Facebook represents an incredibly diverse ecosystem of People, Pages, Groups, and others, along with Facebook products like Marketplace and Watch, that deliver value to people everyday around the world. 
Search is an important part of how people make sense of this ecosystem, with
more than 2 billion searches
connecting people with their friends and interests
everyday
.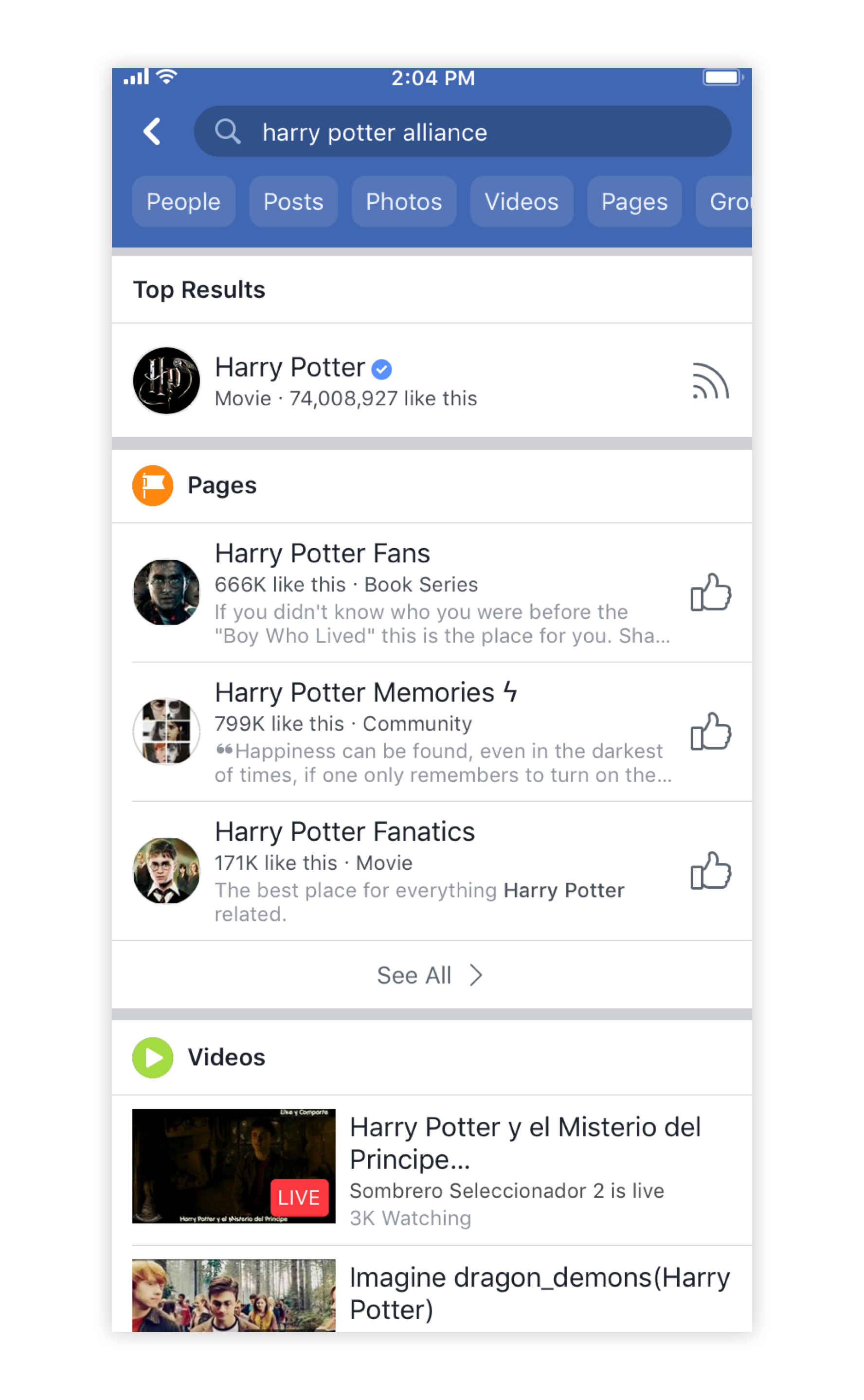 Problem
The existing Search results experience was primarily organized around content types on Facebook. On the one hand, people could clearly see results bucketed by type. But people were missing relevant results because they were buried in modules. 
This rethinking of the information architecture led to a new way of presenting of results: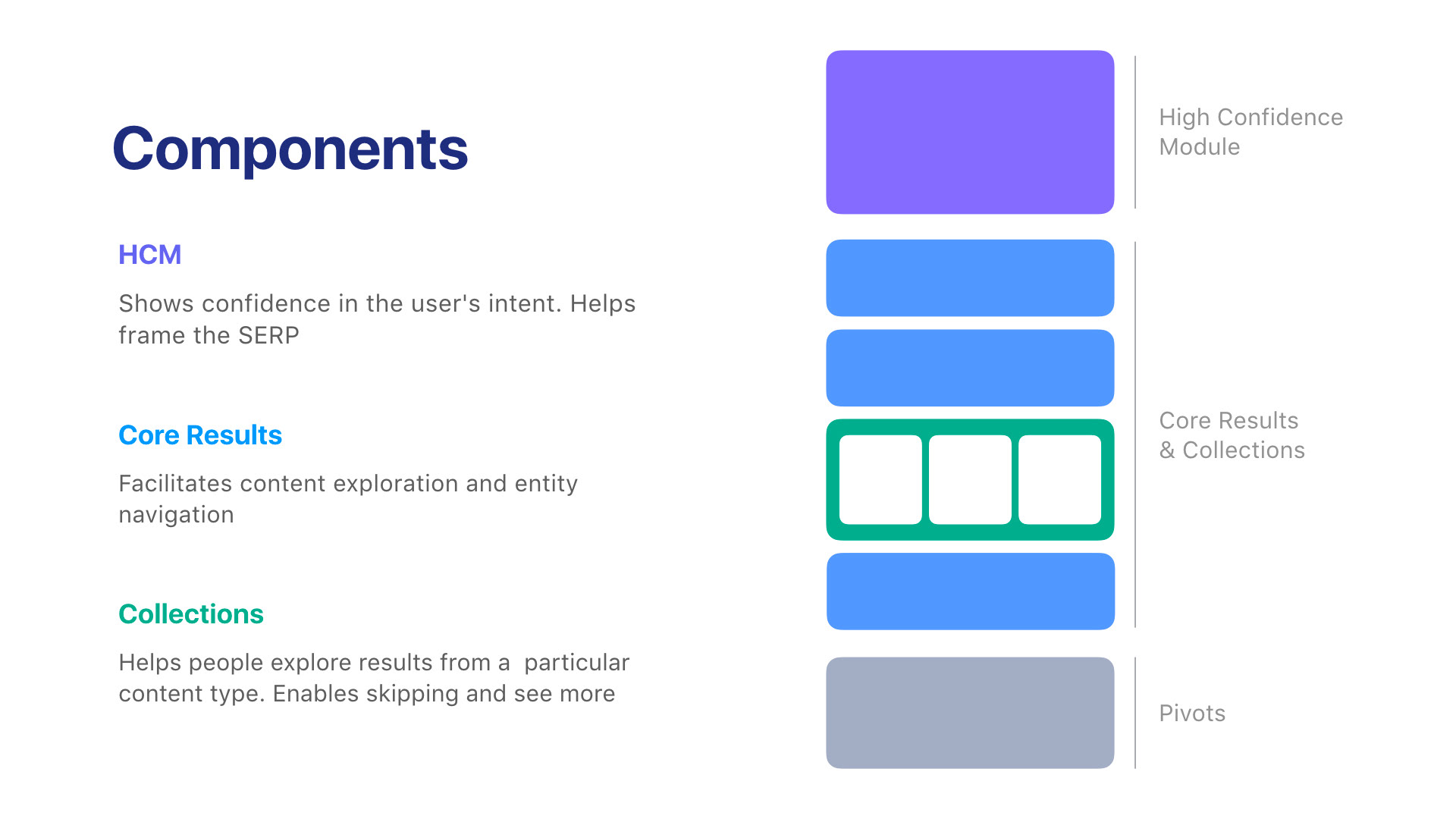 Design
This project, the biggest redesign of the Search system to date, was a massive effort to improve user experience and rank results based on relevance rather than type. 
At the core of the redesign was new result cards, mapped to an intent framework the team developed. 

When someone inputs their query and we have a high confidence in what they are searching for, we classify these as intents to: Take Me, Inform or Entertain Me and Find Me.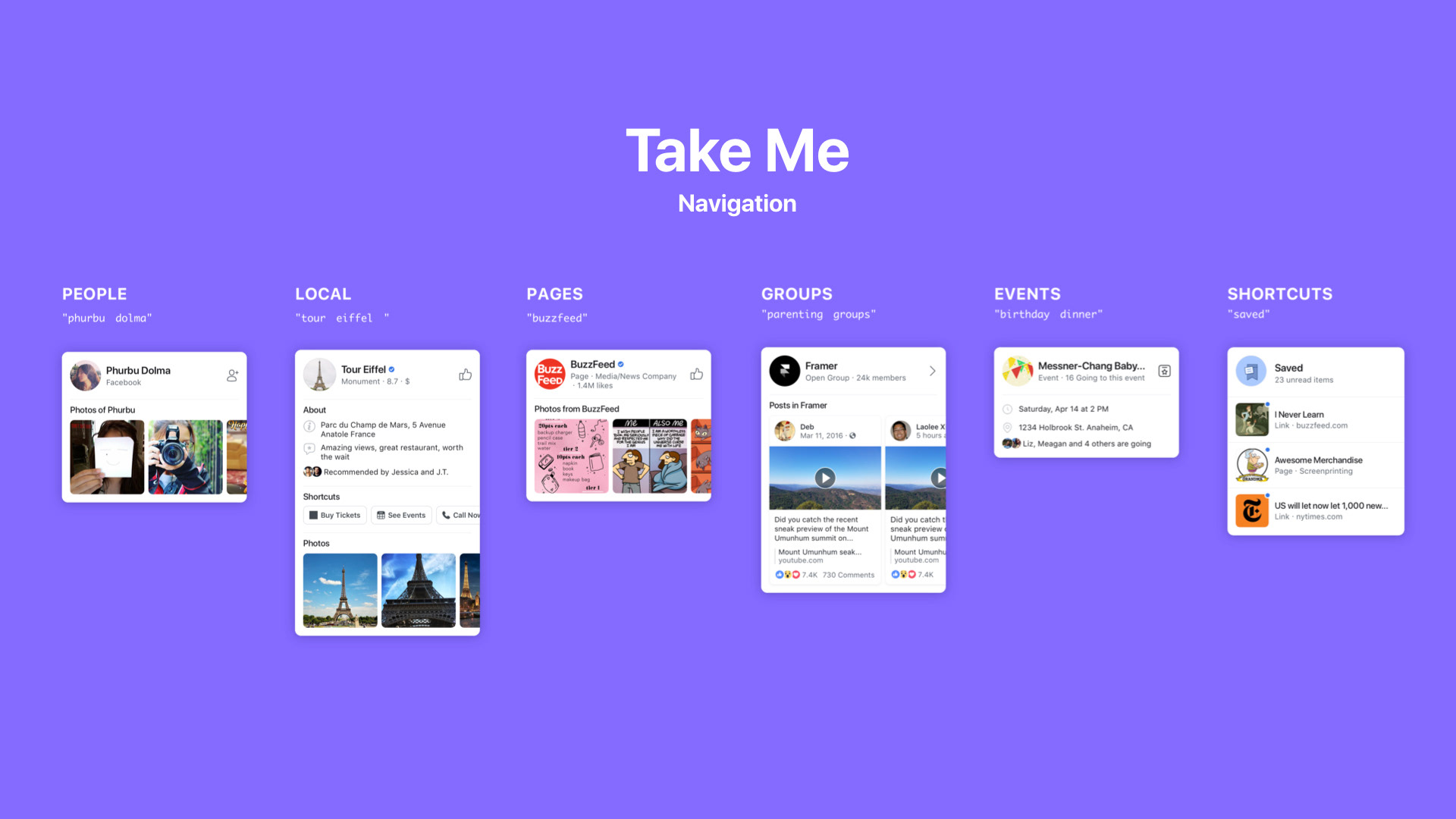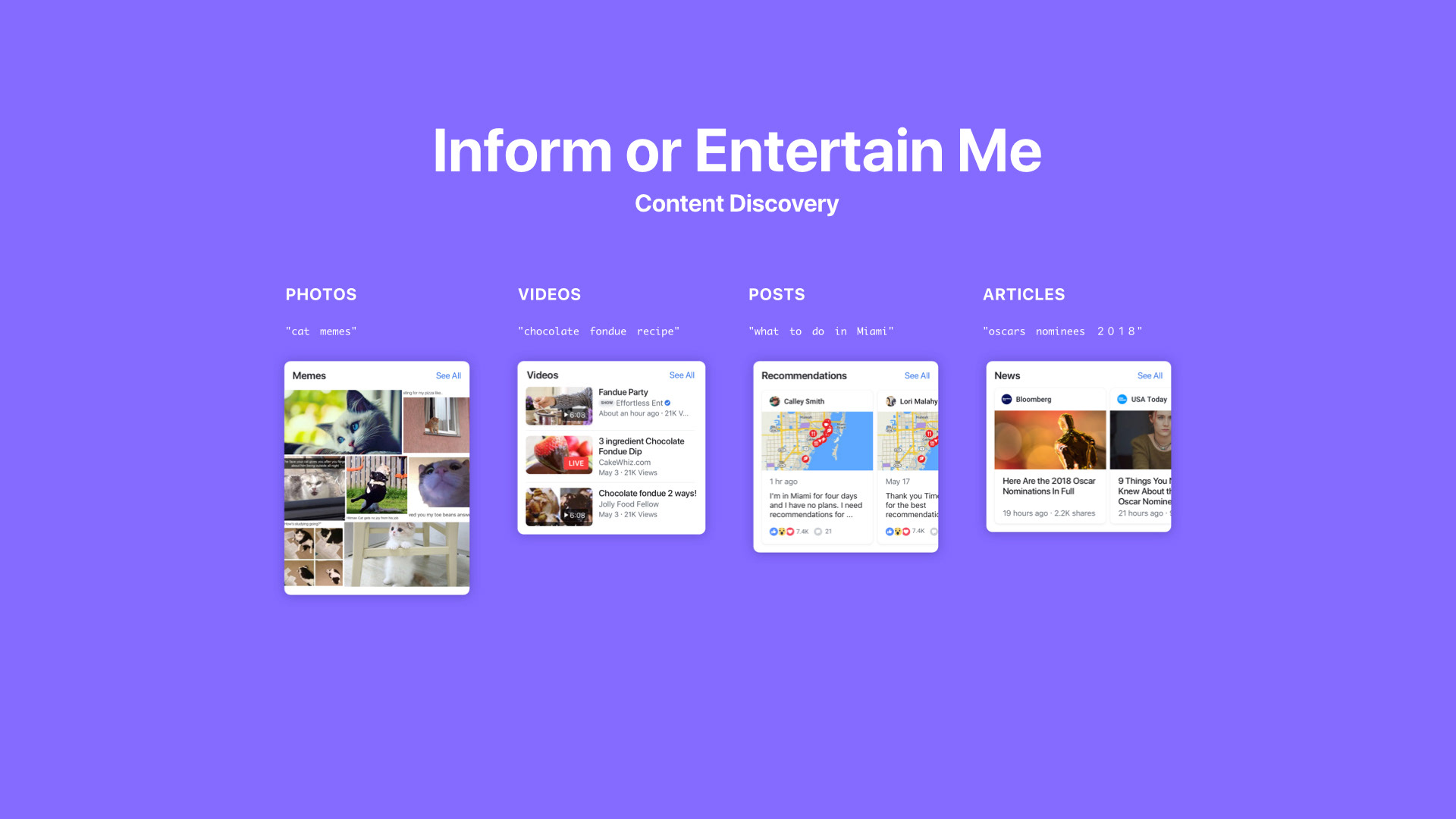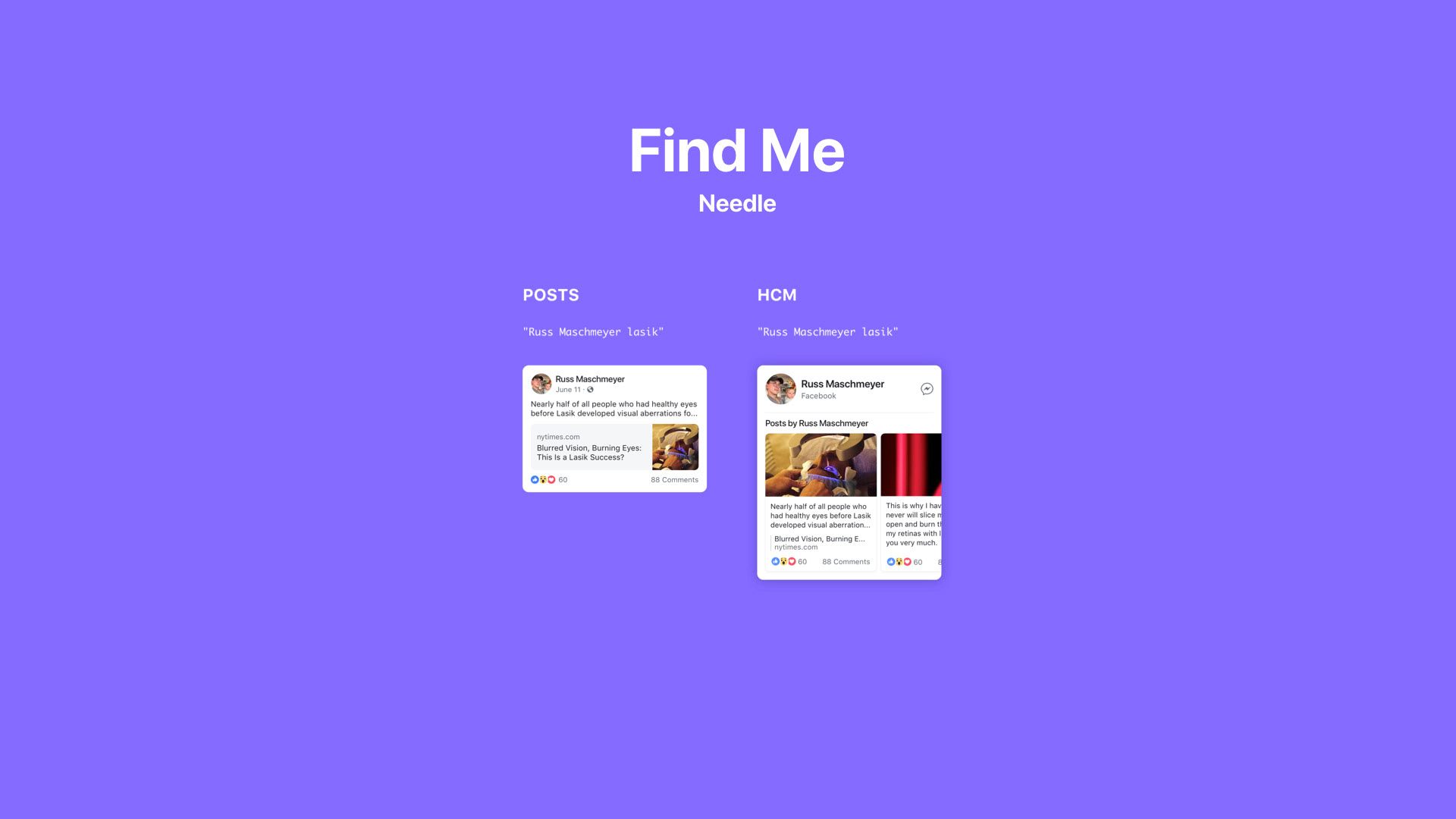 Core results and collections are another primary result type. The design of these modules is flexible to accommodate various levels of information based on relevance signals to the query and relationship to the searcher.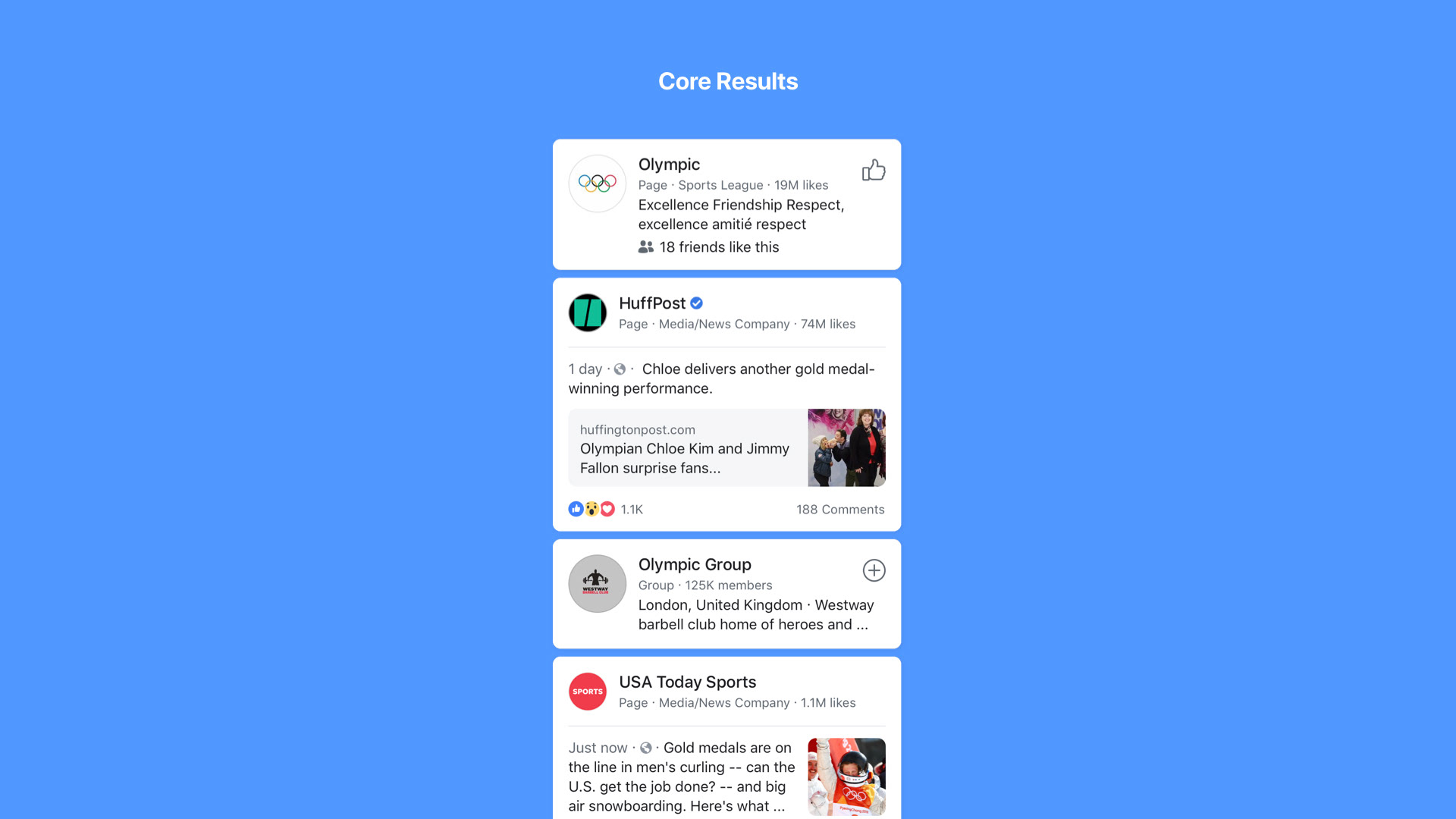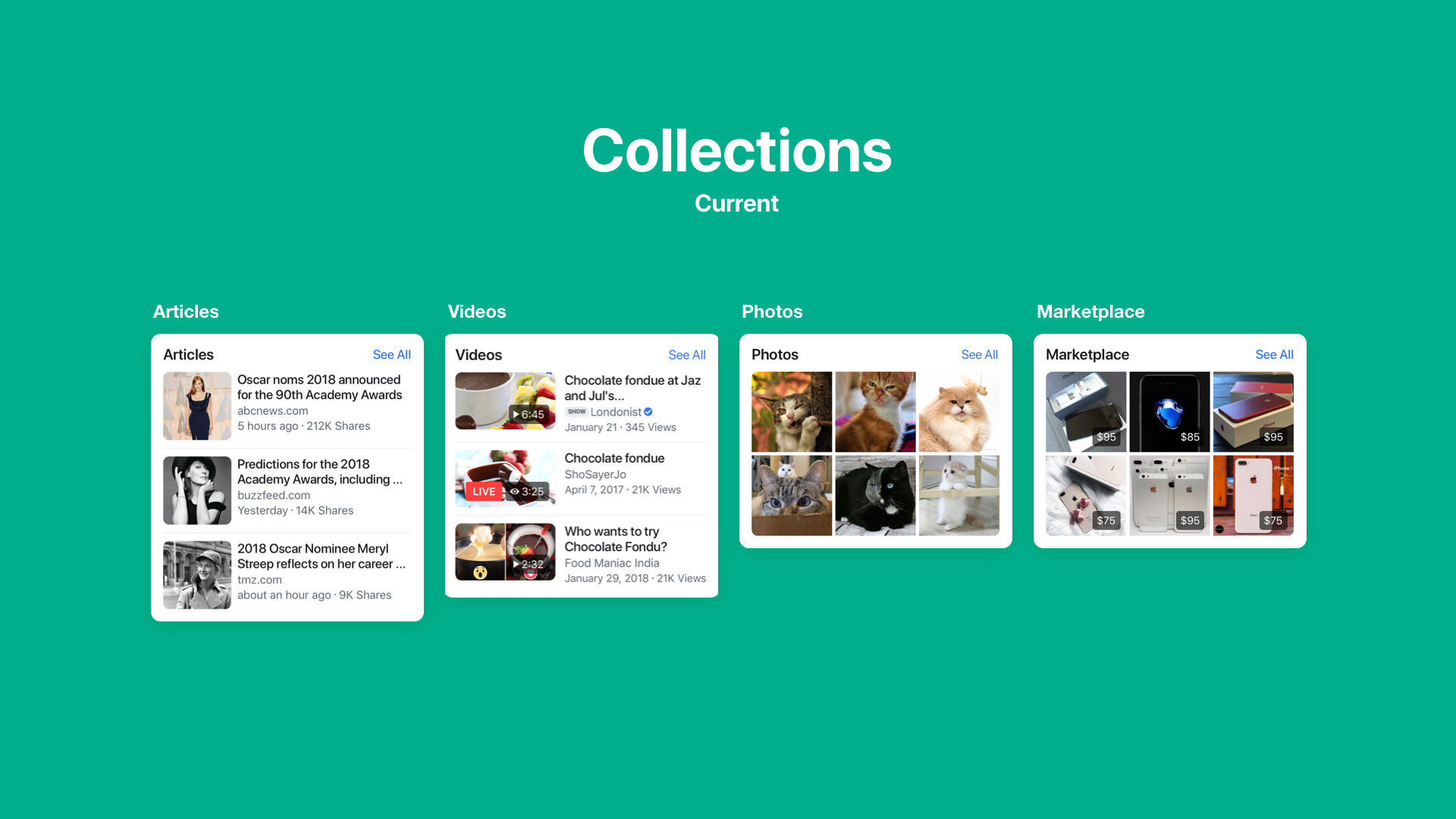 Working on a team of three designers, and working closely with engineering counterparts, I developed components and guidelines so that every designer at Facebook can build with the new Search system.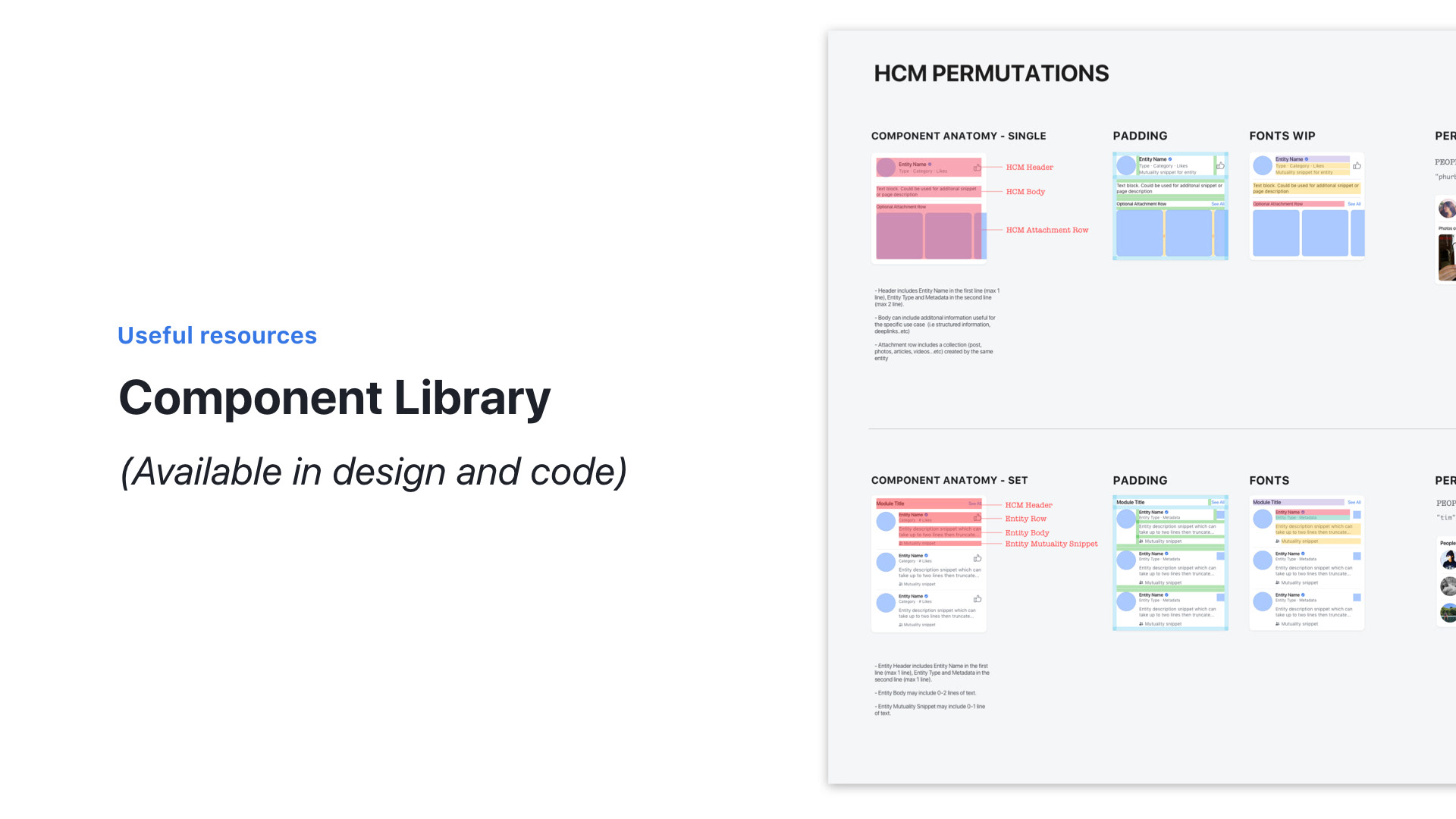 Each component was tested through online experiments to measure impact to key Search metrics. Fortunately from a user perspective, the primary goals of the team were to improve overall quality sessions and search success, rather than a narrower focus on increased engagement. Some high level results included: 
25% lift in position of click
10% lift in post engagement
Neutral on participation and retention
Wins on speed and integrity

Outcomes
This project launched globally to people on Facebook in every market. 
Internally, I led the team to deliver the new components to our internal component library called InterfaceKit, and worked with engineering to make sure components were built to specification. Through this project, we created a process for updating and enhancing the system components over time.