Find causes and donate on the go.
GoodKoz enables people to find causes near them, and donate to them with a flick. Each donation earn points which are redeemable for great products and experiences.
I designed wireframes and am currently designing the visuals. Team: Dylan Fiesel, Supriya Shah, Ethan Bliss

.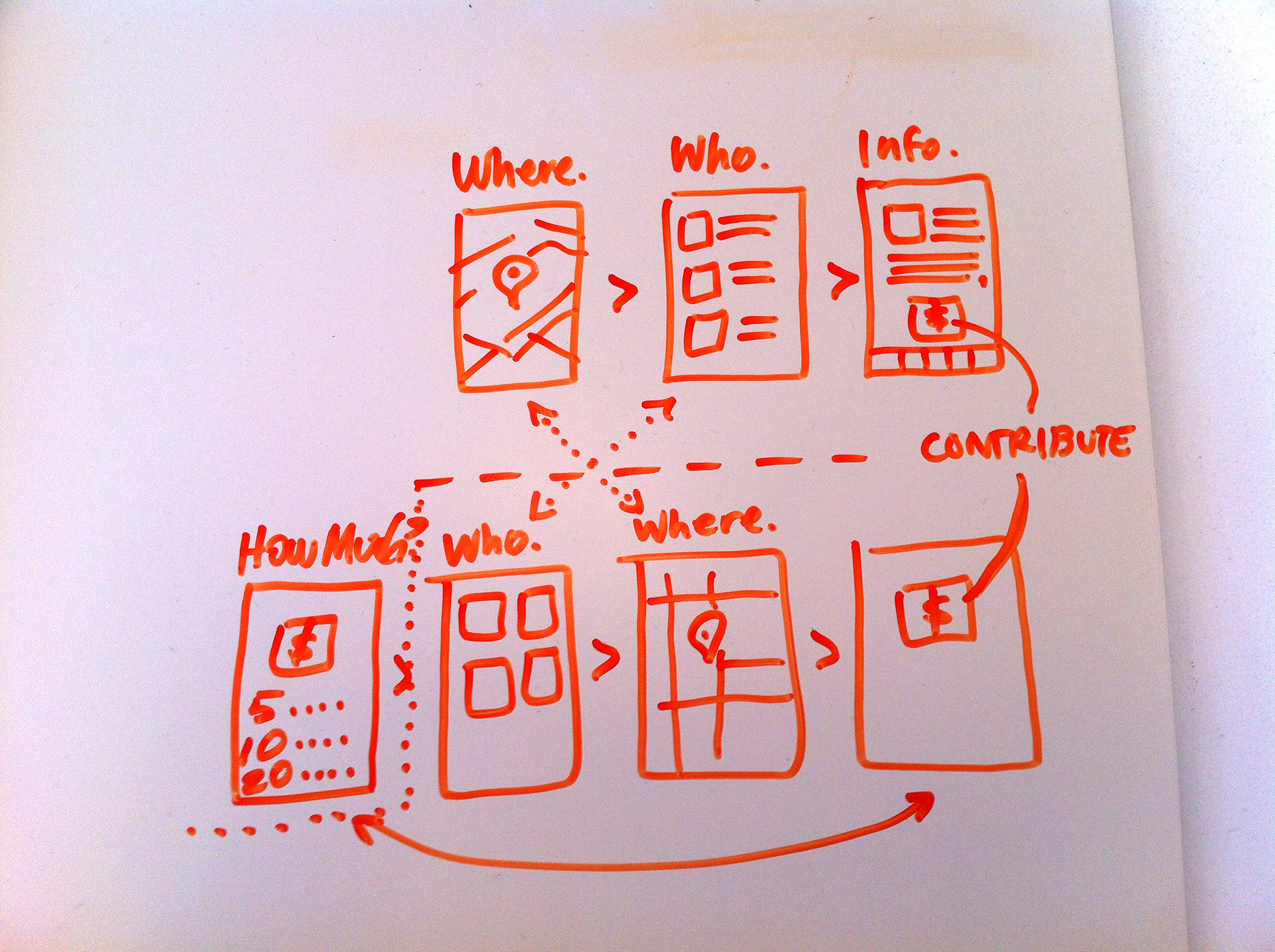 Sketching out the initial donation flow.

Wireframes were designed with personas in mind to help tell the story of how the app works - while reinforcing the target demographics for users.